Dietetics
Diarmuid Duggan, Senior Dietician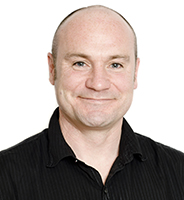 BSc Sport & Exercise Science, PgDip in Nutritional Science, PgDip in Dietetics
Diarmuid is a senior dietitian with extensive experience in advising patients contemplating obesity surgery. He is a member of the Irish Nutrition & Dietetic Association (INDI), associate member of the American Dietetic Association (ADA), the ADA's weight management interest group, and the ADA's bariatric surgery interest group. Some of the world's top bariatric dietitians are involved with these groups and this allows Diarmuid to keep up to date with the latest issues and guidelines relating to bariatric surgery. Prior to qualifying as a dietitian Diarmuid worked in the exercise industry. He sees diet, exercise, and behavioural changes as the essential pieces of the overall weight management puzzle.
Karen Macken, Dietitian Manager
BSc Dietetics, HDip Management
Karen has over 15 years experience in clinical dietetics and weight management. She has extensive experience advising patients contemplating bariatric surgery. She is an active member of the Irish Nutrition & Dietetic Association and the British Dietetic Association, and is involved in a number their interest groups. Karen facilitates the 12 week weight management and healthy lifestyle programme in the Bon Secours hospital. She is actively involved in the support of bariatric patients before and after their procedure. She is especially interested in the psychology of lifestyle behaviour.
Geraldine Cagney, Nurse Specialist
Geraldine is a registered Nurse and Midwife. She also holds a BA Hons. in Counselling and Psychotherapy, with a special interest in eating disorders. As a member of the multidisciplinary bariatric team she sees patients for counselling before and after surgery.