Consultant Cardiologist
Dr. Heiko Kindler - Consultant Cardiologist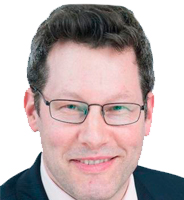 Dr Kindler graduated from Hanover Medical School, Germany in 1996. After qualifying he worked in the United Kingdom and completed his Cardiology Specialist Training in London. He worked at the Royal Brompton, Guy's & St Thomas', King's College and the Heart Hospital, University College London. He completed a three-year Fellowship with the Medical Research Council in Cardiovascular Imaging using Positron Emission Tomography and Cardiac Magnetic Resonance Imaging at Imperial College London and the Hammersmith Hospital.
Dr Kindler gained extensive clinical experience in interventional and non-interventional Cardiology including Coronary Angiography, Pacemaker Insertion, Heart Failure, 3D Echocardiography, Transoesophageal Echocardiography and Cardiac MRI at Guy's and St Thomas's Hospital, and the Royal Brompton Hospital London where he worked with Professor Dudley Pennell. He completed a Fellowship in advanced cardiovascular MRI leading to level 3 certification. He completed a fellowship at UCLA Harbour, California, leading to level 3 certification in Cardiovascular Computed Tomography. 
He has a special interest in heart failure, cardiomyopathies, and inherited cardiac conditions –particularly in the setting of morbid obesity. He has a strong interest in aortic valve disease, aortic stenosis, catheter treatments of coronary artery disease and aortic stenosis and interests in the investigation and treatment of heart rhythm disorders and the identification and prevention of stroke from heart rhythm abnormalities.
Before he joined the Bon Secours, Cork, in 2015, he spent two years working across 3 of Irelands high-tech hospitals: the Blackrock Clinic and Hermitage Clinic, Dublin, and the Galway Clinic.