Colm Joseph O' Boyle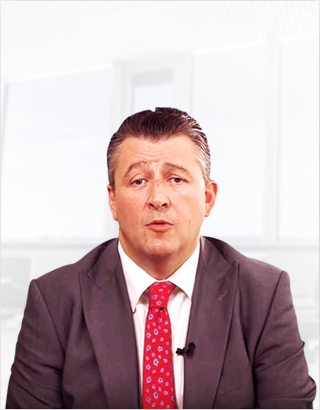 Current Position
Consultant General, Laparoscopic and Bariatric Surgeon
Bon Secours Hospital, Cork
Senior Clinical Lecturer
University College Hospital, Cork
Professional Training
Mr O'Boyle qualified at Trinity College Dublin in 1990. He completed his higher surgical training in Yorkshire, UK. He worked as Senior Surgical Registrar at Leeds General Infirmary and Hull Royal Infirmary. In 2000 he was the International Travelling Fellow and Senior Surgical Registrar at the Royal Adelaide Hospital, Australia. He was appointed as Consultant General Surgeon and Lead Clinician for Upper Gastrointestinal surgery at Hull Royal Infirmary in 2002. He was appointed as Consultant in General, Laparoscopic and Bariatric surgery to the Bon Secours Hospital, Cork in January 2008. He is a member of the British Obesity and Metabolic Surgical Society (BOMSS) and the International Federation for the Surgery of Obesity (IFSO). Mr O'Boyle is currently the council member representing Ireland on the Council of the Association of Laparoscopic surgeons of Great Britain and Ireland.
Mr O'Boyle has been performing laparoscopic surgery for patients with obesity since 1998. He is one of the most experienced bariatric surgeons in the UK and Ireland. He has a reputation for performing surgery very safely and has performed over 1000 procedures without surgical mortality. Patient outcomes are entered prospectively into the UK national bariatric database and International Federation of Surgery (European Chapter) database
The Bon Secours is the only Bariatric unit in Ireland to achieve a Centre of Excellence accreditation from the International Federation for the Surgical Treatment of Obesity.
Bariatric Service
On coming to Cork in 2008 Mr O'Boyle brought advanced laparoscopic surgery to the Bon Secours hospital and bariatric surgery to Munster. He currently co-ordinates the busiest bariatric surgical unit in Ireland. He has established the most experienced and well organized Multidisciplinary Team nationally and has coordinated the development of the infrastructure to support a National Bariatric and Metabolic Surgical Service. Over 50% of patients attending the Bon Secours Unit are from outside the Munster area. He has coordinated the setup of a robust and very active Patient Support Group which provides invaluable assistance and support to patients undergoing bariatric surgery. He has also coordinated a broad reaching dietetic and physiotherapy service to assist obese patients in their efforts to lose weight.
As a consequence of the high standard of our services the Bon Secours unit is the only centre in Ireland which has been recognised as a European Centre of Excellence for Bariatric Surgery by the International Federation of Surgical Obesity. This award was achieved following continuous perioperative data submission over a two-year period and a site visit (including verification of results by random audit of individual patient case-notes) by a specialized assessor.
The Bon Secours is the only unit in Ireland that submits all operative, post-operative and follow-up bariatric data prospectively to the International Federation for Surgical Obesity(IFSO) central database in Europe and the UK National Bariatric Surgical Registry (NBSR) to assist the furthering of our knowledge of the outcomes of bariatric surgery at an international level. Our audit data of over 500 bariatric procedures compares very favourably with the very best in Europe and has brought Cork and Ireland into focus amongst the international bariatric surgical community.
To know more about Mr. Colm O' Boyle please click below links.