Dietetics
Diarmuid Duggan, Senior Dietician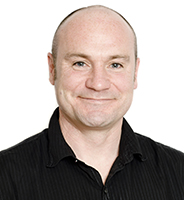 BSc Sport & Exercise Science, PgDip in Nutritional Science, PgDip in Dietetics, Ma Cognitive & Behavioural Therapy
Diarmuid is a senior dietitian with extensive experience in facilitating patients through out their weight loss journey. He is a member of the Irish Nutrition & Dietetic Association (INDI), associate member of the Academy of Nutrition and Dietetics (AND), the INDI's and the AND's weight management interest group, and the AND's bariatric surgery interest group. Some of the world's top bariatric dietitians are involved with these groups and this allows Diarmuid to keep up to date with the latest issues and guidelines relating to bariatric surgery. Diarmuid understands the complex nature of obesity and aims to facilitate individuals to meet their personal goals in a non judgemental person centred approach.
Research: High incidence of Vitamin D deficiency in morbidly obese Irish patients undergoing bariatric surgery. Diarmuid F. Duggan1, et al
Geraldine Cagney, Nurse Specialist
Geraldine is a registered Nurse and Midwife. She also holds a BA Hons. in Counselling and Psychotherapy, with a special interest in eating disorders. As a member of the multidisciplinary bariatric team she sees patients for counselling before and after surgery.